"Ambitious yet unpretentious, tight, catchy but also fearlessly exploratory and experimental." (Dave Foxall, Jazz Journal UK)
Tobias Klein – alto saxophone, Bart Maris – trumpet, John Dikeman – tenor saxophone, Jasper Stadhouders – guitar, Gonçalo Almeida – bass, Philipp Moser – drums
The May/June edition of Dutch language print magazine Gonzo|Circus features a 4-page article about Spinifex by renowned journalist Peter Bruyn, photos by Michel Mees. "In an ideal world, Spinifex would have been world famous a long time ago… musically, they seem to be capable of anything. Anything!"
SPINIFEX SINGS features in Martin Longley's latest Moers Festival Interview on allaboutjazz.
"Spinifex will make an extremely welcome return to the Moers Festival in early June 2022. This heavily international group specializes in a collective meshing, combining the precision of composed themes with ample leeway for crashing over the barriers, splattering down onto a grassy field of wild improvisatory freedom. Heavy activity over a decade's span makes this stance so staunch with experience that any perversions of the agreed form can be confidently executed in the knowledge that Spinifex always knows where the next cooperative contusion will appear."

In March 2022, Spinifex presented the new project SPINIFEX SINGS, featuring Priya Purushothaman (from the US, based in Mumbai) and Icelandic singer Björk Nielsdottir.
Spinifex Sings played the premiere at the Bimhuis, Amsterdam and concerts in Lokeren and Oostende (BE).
Next for this ensemble will be Moers Festival on 5 June, and a Portugal tour and cd recording.
funding by Fonds Podiumkunsten, Amsterdams Fonds voor de Kunst, Prins Bernhard Cultuurfonds and BNG Cultuurfonds.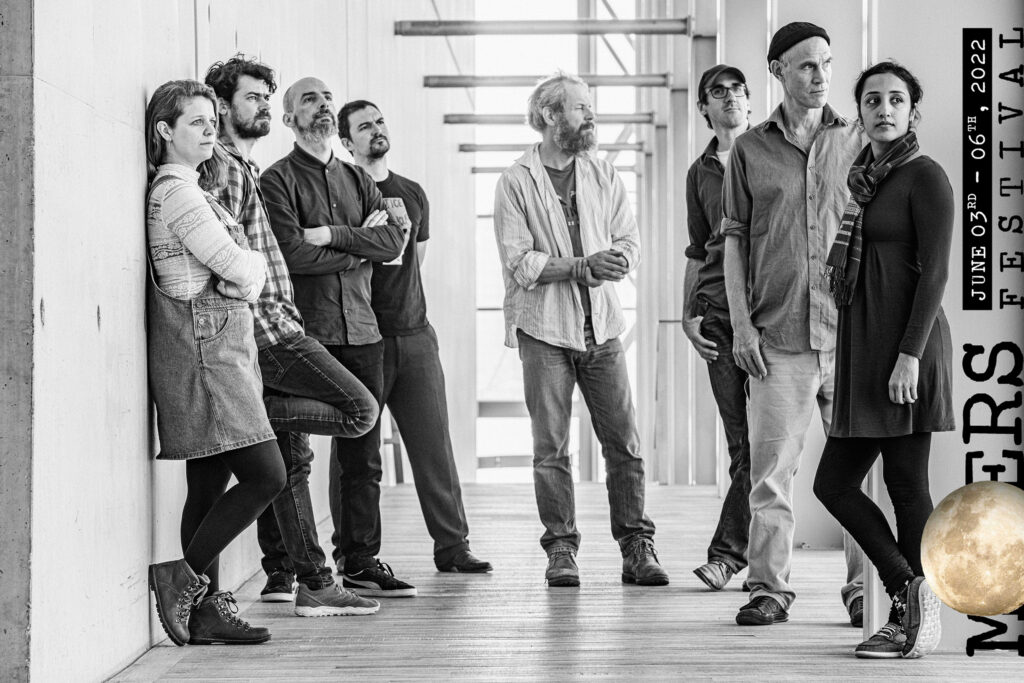 Here's a video from the Bimhuis, 25 March:
The new CD Spinifex Beats The Plague, available at Trytone and Bandcamp, has been receiving very good press. Spinifex toured in April, and is looking forward to another tour in May:
May 21 Divadlo29, Pardubice (CZ)
May 22 Ponavafest, Brno (CZ)
May 23 CulturCafé Smaragd, Linz (AT)
May 24 Immerhin, Würzburg (DE)
May 25 Citadelic Festival, Gent (BE)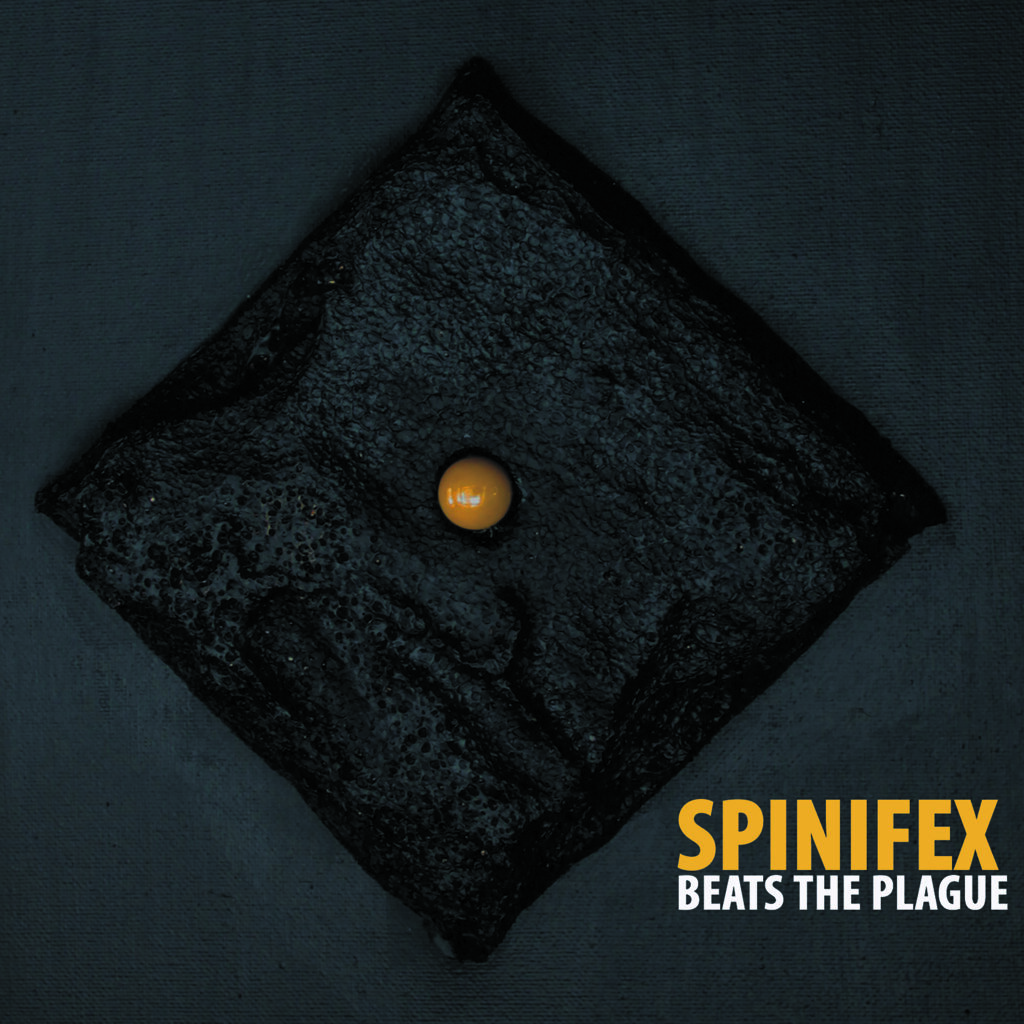 "Spinifex is a free-spirited band of musicians who embrace free jazz in the very best way … a brilliant record from some of the freest improvisers from the Be-Ne-Lux countries… a band you just have to listen to at a concert. Delicious!" (Jan Granlie, Salt Peanuts)
"Here, as with the band's last few discs, the composing and musicianship is hitting on all cylinders." ****(Mark Corroto, Allaboutjazz)
"… delicious breathtakers, non-idiomatic, nervous entanglements, minimalist rates of varying intensity, the rising dynamics of ruthless flow. Their music really beats the plague… Amazing musical energy !!!" ***** (Jan Hocek, jazzport.cz)
"…the genre-crossing, multi-aesthetic Spinifex recorded the most dynamic, not to say aggressive album in its already quite long history." (Andrzej Nowak, Spontaneous Music Tribune)
"…the immediacy of punk but with the elongated melodies of jazz… This is punk-jazz at its best! … Play loud. Play often." (Vital Weekly)
The album consists of 9 tunes, among which a cover of a Madurai N. Krishnan piece, a composition by Bart Maris inspired by burning airships, two miniatures by Goncalo Almeida chasing out the pest demons, and an epic by Jasper Stadhouders. The four remaining pieces are compositions by Tobias Klein, one of them a homage to Selim Sesler and another dedicated to Mohammad Reza Shajarian. The tune Zoowiezoo celebrates a memorable night at the Berlin venue Sowieso, while Four20 is not really a reference to the herb but alludes to its theme's 420 notes. The album was recorded by Olivier van Betsbrugge, mixed and mastered by the legendary Pierre Vervloesem, with artwork by Gonçalo Almeida. Funding by Sena Muziekproductiefonds.
Here's a video from our recent performance at Belgrade Jazz Festival, 28 October 2021:
Previous projects: SPINIFEX SOUFIFEX
In 2017, Spinifex adapted two pieces and recorded them for the CD 'Amphibian Ardour': a Sufi traditional of Kurdish/Iranian origin, and a Qawali traditional from Pakistan. We liked this music so much that we decided to create a whole project, SOUFIFEX, dedicated to music inspired by Sufi traditions. Deeply rooted in our musical approach of combining cutting-edge composed structures with free improvisation, Spinifex dived into the magic of ritually repeated patterns and concentration on the beat.
The SOUFIFEX première took place at the Moers Festival in May 2018, and we also performed it in the Netherlands and Czech Republic. The Belgian music journalist Guy Peters called it one of the highlights of the Moers Festival and wrote on enola.be: "… a band of extreme contrasts which moves freely at one moment, only to abruptly and mercilessly strike with ultratight interplay the next moment…"
Georges Tonla Briquet wrote on jazzenzo: "… speedy noise-jazz with punk attidude played with razor-sharp accuracy … no volume for volume's sake but a compact formula, meticulously mapped out according to the comprehensively thought through Spinifex procdure …"
 Trytone Records
Also available at Bandcamp.
SOUFIFEX is kindly supported by Fonds Podiumkunsten, Amsterdams Fonds voor de Kunst and Norma fonds. SOUFIFEX CD production kindly supported by Sena Muziekproductiefonds.
The 2017 CD 'Amphibian Ardour' is available at www.trytone.org, Bandcamp and Apple Music
It had been receiving great reviews:
"…only working bands as Spinifex can reach such high and tight levels of communication and sonic scope…" Eyal Hareuveni, Salt-Peanuts.eu
"Spinifex continues to be one of the most interesting musical proposals that have appeared in recent times…" Rui Eduardo Paes, jazz.pt, 4,5 of 5*
"Dat globalistische karakter van de groep komt ook tot uiting in de muziek; nog sterker dan voorheen is hun vrije jazzopvatting gekleurd door klanken met een Iraanse en Pakistaanse oorsprong … de muziek die de groep hier presenteert: ongebonden, vrij, wars van grenzen en geborneerde opvattingen."Coen de Jonge, Jazzism, 4* of 5*
"Still one of the most surprising bands in the Netherlands…" Ben Taffijn, Draai om je Oren
"One of the nicest jazz records of the year" Opduvel
Amphibian Ardour is the fifth Spinifex studio CD, and the first one with tenor saxophonist John Dikeman. The album also features Flemish master trumpeter Bart Maris, who had already been part of Spinifex Maximus in 2015.
Amphibian Ardour includes compositions by alto saxophonist Tobias Klein and bassist Gonçalo Almeida, as well as music from Iranian and Pakistani Sufi traditions. It was recorded at Namouche Studio in Lisbon and beautifully mixed and mastered by Spinifex drummer Philipp Moser.
Soon also on i-tunes and other digital channels.
Thanks to Sena Muziekproductiefonds for funding.
Bart Maris – trumpet, Tobias Klein – alto saxophone, John Dikeman – tenor saxophone, Jasper Stadhouders – guitar, Gonçalo Almeida – bass guitar, Philipp Moser – drums
"What's exciting—and impressive—about Spinifex's music is the way the group manages to absorb and synthesize a variety of influences (jazz, punk, metal, Indian, etc.) and then produce something greater than a simple grab-bag of styles. A parallel feat, they're also able to foreground technical mastery via incredibly tight, complex structures and at the same time leave room for freer play and discovery. If you haven't heard Spinifex yet, now is the perfect time to dive in." (Eric McDowell, Free Jazz Collective)
Here is a video of our concert at Pardubice, Czech Republic in september 2016:
In 2015, Spinifex celebrated its 10-year anniversary with a very special ensemble: spinifeX maXimus.
The current quintet line-up, which has received enthousiastic reviews for the recent cd Hipsters Gone Ballistic, was still spinifeX maXimus' nucleus and its defining force, but the ensemble was joined by seven extraordinary musicians from Europe and the US, opening the doors to an even wider range of dynamics, new orchestral colors, creative energy and joyful improvising.
Spinifex also presented a 5-CD box, celebrating its 10 year anniversary. Included in this box is the brand new spinifeX maXimus CD, a new Spinifex quintet CD titled Veiled, a Spinifex Live CD with highlights of the last years, and re-issues of the first 2 Spinifex CDs: Triodia and Hipsters Gone Ballistic.
Funding: Fonds Podiumkunsten, Prins Bernhard CultuurFonds, Adèle Wickert Fonds, Amsterdams Fonds voor de Kunst, Sena Muziekproductiefonds.
"'Veiled' has got it, because it's so on target, supertight, groovy, transparent, contrapuntal, marvelously playful, almost (!) unpretentious, catchy and just well rounded off, so there is no other choice than to be overjoyed by listening… It's rare that it succeeds to present a concept which was thought to be complete and accomplished, in such a refreshing and contemporary manner." (freiStil, Austria)
***** ("Unüberhörbar spitze") 'Musik die sich kaum um die Einordnung in eine Passform schert. Avantgarde, viel Jazz, aber durchaus auch harter Rock und Noiuse sind die Elemente …' (Christof Turnherr in Jazz 'N' More, Switzerland)
Eric McDowell on Free Jazz Collective about Spinifex 'Veiled' **** and 'Maximus' ****1/2
"… the tunes on Maximus are bursting with a multiplicity of competing voices. The second drummer creates the effect of just a touch of welcome and inevitable looseness as the super-group navigates the labyrinthine compositions. Listening to the exuberance of the playing, somehow always escalating, you get a sense of mutual egging-on, of a well-met challenge to go all out. Everyone here seems to bring out the best in each other, perhaps even things otherwise inaccessible…. we get everything from snaking unisons to free-form blowing—a bountiful piece from a bountiful group of musicians."
René van Peer in Gonzo/Circus about the recent Spinifex CDs:
"Mad drumming by Philipp Moser, Gonçalo Almeida's violent bass lines and Jasper Stadhouders' string frenzy … Spinifex deserves it. So do your ears. Give them a treat. Delight in plenitude."
"The fierce but thoughtful and entirely balanced arrangements of Spinifex Maximus had a constant pulse, which kept the unbridled anarchists together with an exstatic groove turned the whole thing into an addictive experience that many people will never forget." (Erno Elsinga in Jazzenzo about the concert in Paradox, Tilburg)

***** "Throughout this festive CD, there are not only energy blasts. There is detail and thoroughness and passages which follow the most seminal of orchestral models, Duke Ellington's … the Spinifex formula has become a very serious case of European jazz. What's done is among the best one can find today in this music business … this record puts us in heaven." (Rui Eduardo Paes in jazz.pt)
"For 10 years, Spinifex has been one of the most adventurous jazz ensembles in- or outside of the Netherlands. Maybe jazz is too narrow a description of what Spinifex does. They mix jazz with avantgarde, metal and trash and then throw diverse ethnic musics into the mix, rhythms from different parts of the world such as the Balkans and India." (moors magazine about the CD Spinifex 2005-2015) 
"Again, they defy stylistic boundaries in a brilliant, challenging and intriguing manner. A tight but free sound. It just blows you away." (Jan Willem Broek in De Subjectivisten about Spinifex Maximus)
"Brilliantly composed and executed … abounding creativity, highly recommended!" (Kris Vanderstraeten in Jassepoes about the Spinifex 'Veiled')
***** "The turmoil of Spinifex is festive, and despite all the external elements which they bring into their music, it is saturated by jazz, which means it has swing, the kind of phrasing that comes out of bop and hard bop, and developed into collective free music … fireworks." (Rui Eduardo Paes in jazz.pt about the Spinifex CD Veiled)
"Fusion closer to punk: if McLaughlin's goal was beyond, these guys are in your face." (Tom Hull about Spinifex Veiled)
Spinifex
Tobias Klein – alto saxophone / clarinet
Piotr Damasiewicz / Gijs Levelt– trumpet
Jasper Stadhouders – guitar
Goncalo Almeida – bass
Philipp Moser – drums
Maximus: joined by
– Bart Maris (BE) – trumpet
– Matthias Muche (DE) – trombone
– Jeb Bishop (US) – trombone
– Pascal Rousseau (F) – tuba
– Edoardo Marraffa (IT) – tenor saxophone
– Josh Sinton (US) – baritone saxophone
– Onno Govaert (NL) – drums
The Spinifex album Hipsters Gone Ballistic (Trytone Records, december 2013) has been receiving fantastic reviews!
Eyal Hareuveni, allaboutjazz, february 2014:"… contrasting extremely tight, irregular structures and rhythms with explosive free improvisations and disciplined math- metal precision with playful Indian Karnatic rhythmic elements. All selections are played with sheer abandon and joyful passion, from the first second to the last one. All compositions feature restless shifts and complex dynamics as well as the highly collaborative and versatile interplay of this well-rehearsed quintet… the most impressive piece is an inspired, uplifting cover of Karnatic composer and singer Papanasam Sivan, 'Sre Valli Devasenapathe, that sounds like a spin on their fellow countrymen The Ex's Ethiopian covers. No doubt, the hipsters went on a wild ride."
Tom Greenland, The New York City Jazz Record june 2014 "Spinifex is an energetic prog-jazz quintet… Hipsters Gone Ballistic opens with a driving additive rhythm in nine beats, which manages, for all its prickly accents, to instill a punk-rock vibe, something that might drive less-inhibited jazz fans to mosh. The recording is notable for its juxtaposition of complex figures, flawlessly doubled by trumpeter Gijs Levelt and alto saxophonist Tobias Klein, in contrast to unfettered, free-form sections, the two approaches relentlessly overlapping throughout. The frontline delivers skronky accompaniment to Philipp Moser's throbbing drumbeats, cadencing as one on "Flying Object Forth Worth", ending memorably on the Klezmer-goes-Bollywood "Sre Valli Devasenapathe."
Rui Dinis, A Trompa
"Spinifex, a band that causes constant amazement…the obvious does not exist in Spinifex, not only in the improvisations but also in pure creativity and freedom. The varied and invariably irregular structures make the sound of Spinifex into a healthy and wild sonic feast. Spinifex is hard to crack. But in the end, it's all pleasure."
Monsieur Délire, Monsieur Délire: "Looking for a record that hits hard and never where you expect it? Bam! Hipsters Gone Ballistic is a neverending flurry of pops to the jaw. Ultratight tunes borrowing from jazzpunk and avant-prog. With guitarist Jasper Stadhouders (also in Lily's Déjà Vu), Gonçalo Almeida on bass, drummer Philipp Moser, and most of all the dual frontline of Gijs Levelt (trumpet) and Tobias Klein (alto sax). Recommended."
Helen Moors, moorsmagazine january 2014: " Spinifex and their new album Hipsters Gone Ballistic guarantees an unprecedented adrenaline rush … they go right at it with crackling energy, unexpected turns, super tight arrangements and, within those, strangely free improvisations which constantly keep the listener in suspense … fantastic!"
Jan Willem Broek in Caleidoscoop, december 2013: "There is no telling what will happen and that makes the music so attractive. The energy is almost tangible and it's bursting with the joy of performing … simply sensational!"
Herman te Loo in Jazzflits, december 2013: "The most striking characteristic is the pounding staccato rhythm … you might blame the band for a lack of subtleness, but that's definitely not the case. The dynamic spectrum of Spinifex is big, and so is their bag of musical ideas. Sometimes it seems as if all the instrumental lines of the larger Spinifex Orchestra have been pressed into this quintet."
Sergej Komnenić in Jazz in RS: "The sound on their last release is sharp, biting, edgy and dangerous … saxophonist Tobias Klein and the rest of the gang are rampant playing rhythms, carefully preserving the raw energy of punk and metal that pervade the whole issue … The rhythm section is a story in itself – bass guitarist Goncalo Almeida and drummer Philipp Moser are an explosive duo … at their cue the whole band goes into vigorous hard-core sections."
Zdeněk Slabý in His Voice, december 2013: "Dangerously adventurous compositional structures with a due share of improvisation"
It is available at TryTone and CDBaby and i-Tunes
We presented the at the Bimhuis, Amsterdam on 23 january 2014.
Here's a short compilation: