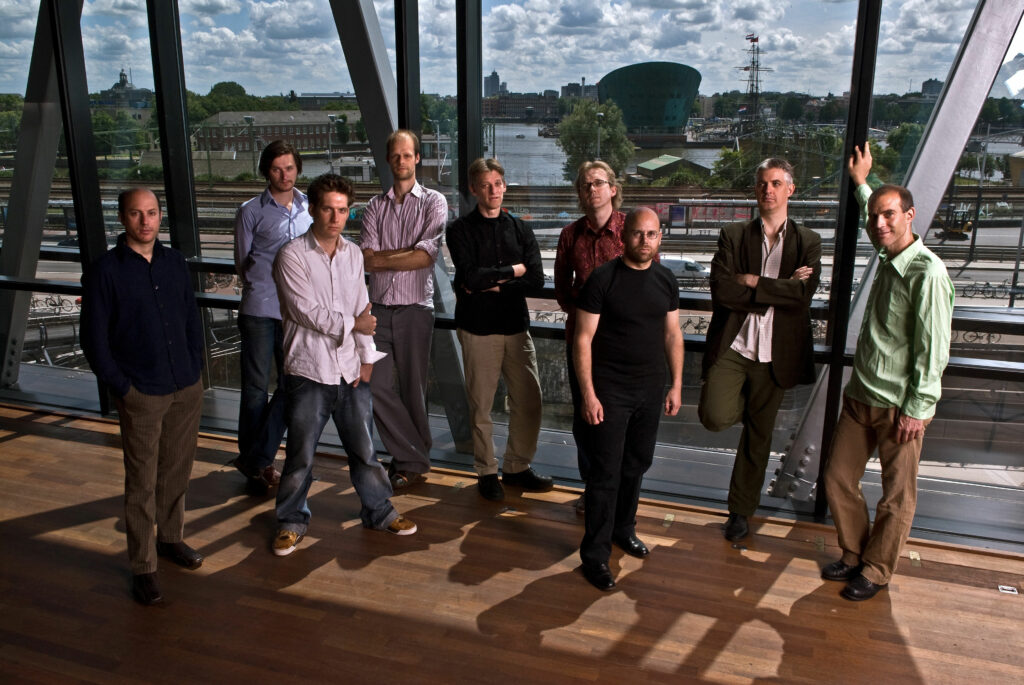 Ned McGowan – flute
Gijs Levelt – trumpet
Tobias Klein – alto saxophone,clarinetts
Jasper Blom -reeds
Joost Buis – trombone
Raphael Vanoli – guitar
Pascal Rousseau – tuba
Theo van Tol – accordeon
Sean Fasciani – bass
Uli Genenger – drums
In 2008 the Spinifex Orchestra presented the CD 'Triodia'. Its nine piece instrumentation set the tone for the future: complex compositions and arrangements were performed with both great precision and great freedom. The musicians excelled in individual and collective improvisations, allowing the Spinifex Orchestra to develop its identity of a new European jazz ensemble.
Frans van Leeuwen wrote the following in NRC Next:
'…the dynamics of this nine piece orchestra are tremendous. It can whisper, but also roar… With the rest of its repertoire too – colourful, rich in contrast and inspired – Spinifex at times approaches the most varied compositions of the late Charles Mingus.'