Spinifex Indian Spin [FX] tour in India, january 2012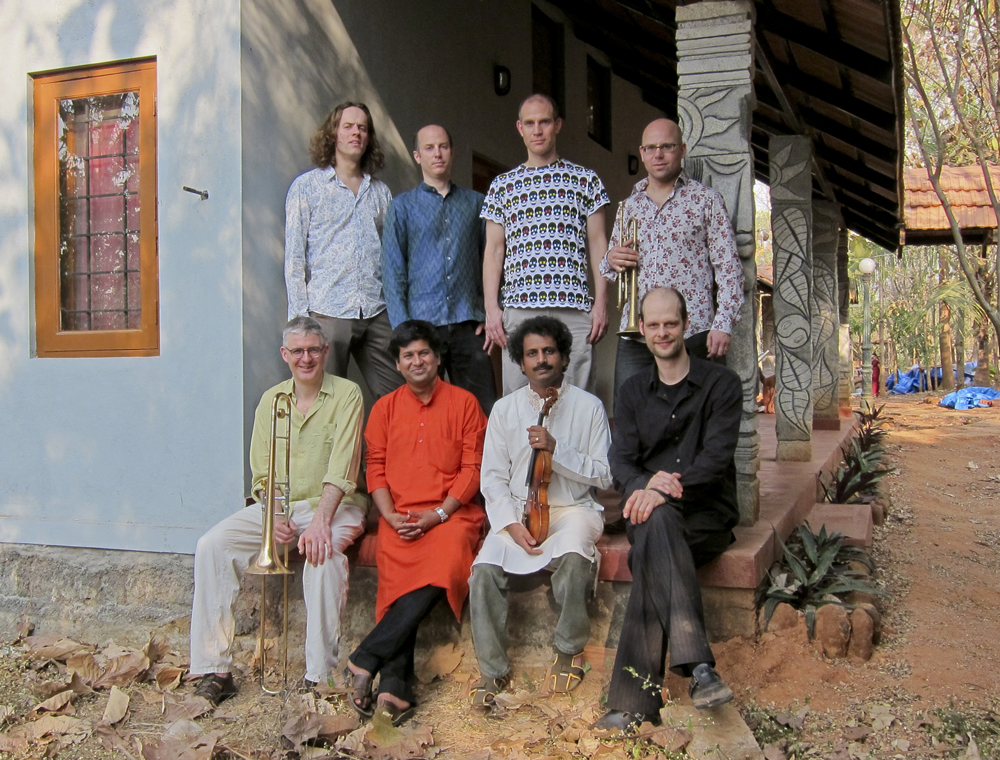 Dr. Mysore Manjunath – violin  or
Dr Suma Sudhindra – veena
B.C. Manjunath – percussion
Pramath Kiran – percussion
Ned McGowan – flute
Gijs Levelt – trumpet
Tobias Klein – alto saxophone, bass clarinet
Joost Buis – trombone
Dion Nijland – bass
Uli Genenger – drums
Dr. Suma Sudhindra, the celebrated veena artist from India, invited Spinifex for a tour in India.
Together they will play at Ravindra Bharati, Hyderabad on 14 january; Amphitheatre UB City, Bangalore on 20 january; and India International Centre, New Delhi on 22 january.
Follow the tour on Facebook!
http://www.facebook.com/spinifexmusic.nl
February 12th to 26th 2011
Karnatic music provides an inexhaustible source of musical material enriching Spinifex. Gijs Levelt, Tobias Klein and Ned McGowan share a long history of collaboration with musicians from Southern India.
Spinifex Indian Spin [FX] toured India in february 2011, with eleven days of rehearsals and concerts. The concert featuring the renowned veena player Dr. Suma Sudhindra at UB City (Bangalore) was very well received by the large audience. At Fireflies Festival, violin master Dr. Mysore Manjunath joined us. The crowd of some 3000 people went crazy — a once-in-a-lifetime experience for the Spinifex musicians. They also did a wonderful jam session with percussion master A.R.A.K. Sharma.
Spinifex Indian Spin [FX] will tour in the Netherlands in the 2nd half of may 2012. In june we did two preview concerts, among which a succesful and very well-attended gig at Mundial Festival, Tilburg.