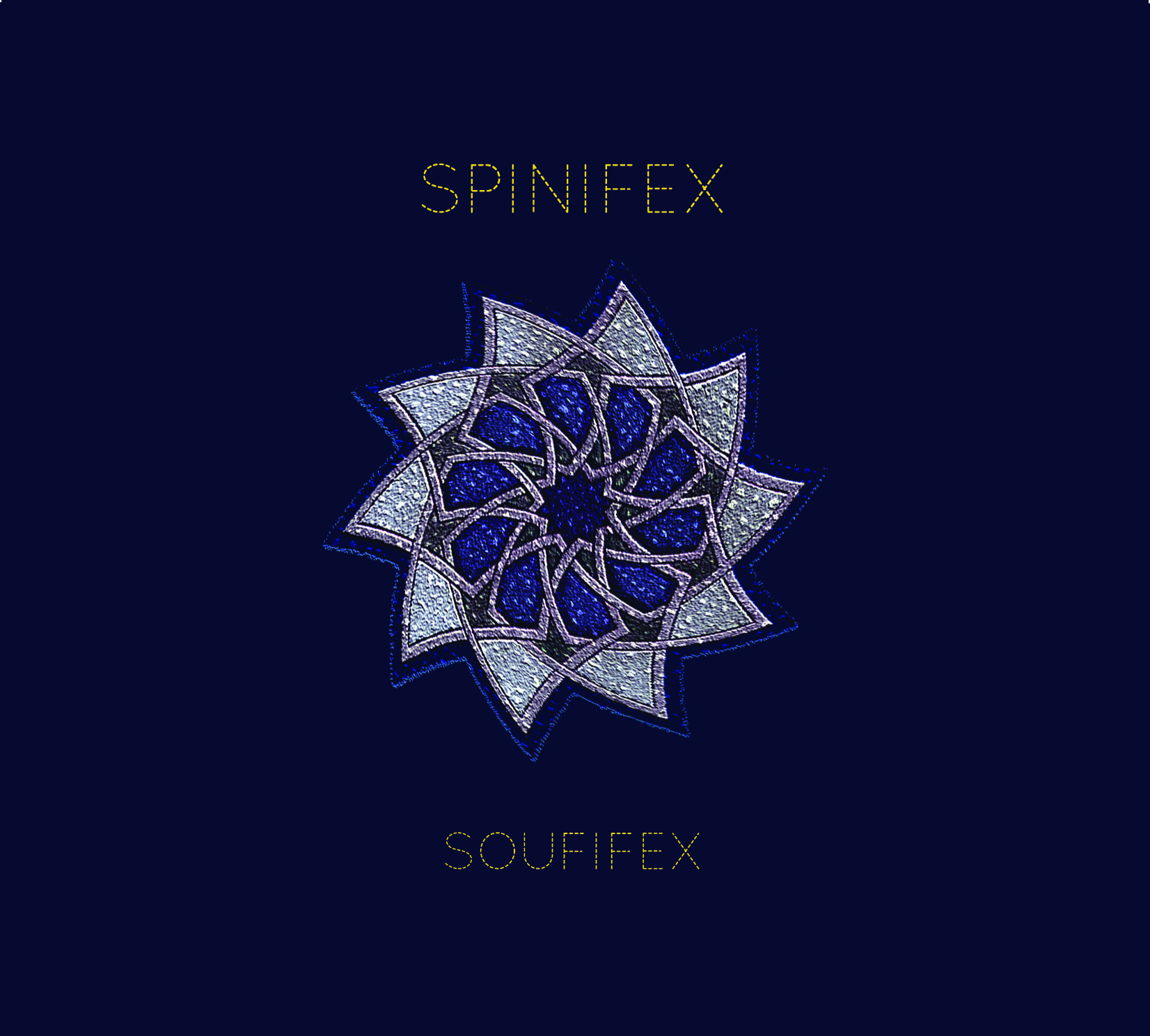 CD SOUFIFEX
presented on 18 January 2019, Bimhuis, Amsterdam
SPINIFEX SOUFIFEX
In 2017, Spinifex adapted two pieces and recorded them for the CD 'Amphibian Ardour': a Sufi traditional of Kurdish/Iranian origin, and a Qawali traditional from Pakistan. We liked this music so much that we decided to create a whole project, SOUFIFEX, dedicated to music inspired by Sufi traditions. Deeply rooted in our musical approach of combining cutting-edge composed structures with free improvisation, Spinifex dived into the magic of ritually repeated patterns and concentration on the beat.
The SOUFIFEX première took place at the Moers Festival in May 2018, and we also performed it in the Netherlands and Czech Republic. The Belgian music journalist Guy Peters called it one of the highlights of the Moers Festival and wrote on enola.be: "… a band of extreme contrasts which moves freely at one moment, only to abruptly and mercilessly strike with ultratight interplay the next moment…"
Georges Tonla Briquet wrote on jazzenzo: "… speedy noise-jazz with punk attidude played with razor-sharp accuracy … no volume for volume's sake but a compact formula, meticulously mapped out according to the comprehensively thought through Spinifex procdure …"
In October 2018, we spent two days at the Room 13 Studio in Ghent to record the SOUFIFEX cd, beautifully mixed and mastered by Philipp Moser, with great artwork by Gonçalo Almeida, released on 8 January 2019 on Trytone Records.
18/1 Amsterdam, Bimhuis, Festival Trytone 20, cd launch
15/2 Neeritter, Jazzblazzt
on tour in March 2019:
7/3 München (DE), Glockenbachwerkstatt
9/3 Ottensheim (AU), KOMA
10/3 Budapest (HU), Aurora/Jazzaj
11/3 Prague (CZ), Punctum
12/3 Milano (IT), Corte dei Miracoli
13/3 Torino (IT), Isole Studio
14/3 Genève (CH), Festival de l'AMR
15/3 Paris (FR), Zorba
16/3 Saarbrücken (DE), INI-Art, Passage Kino
22/3 Bremen (DE) Güterbahnhof Tor 9
23/3 Zeulenroda (DE), Schieszhaus
24/3 Würzburg (DE), Immerhin
30/3 Den Haag (NL), Rewire Festival
Line-up: Tobias Klein – alto saxophone, Bart Maris – trumpet, John Dikeman – tenor saxophone, Jasper Stadhouders – guitar, Gonçalo Almeida – bass, Philipp Moser – drums
SOUFIFEX is kindly supported by Fonds Podiumkunsten, Amsterdams Fonds voor de Kunst and Norma fonds. SOUFIFEX CD production kindly supported by Sena Muziekproductiefonds.